Spring marks the end of frosty winter mornings and frozen fingers and signals the start of a crisp, transitional period filled with new beginnings! Everything feels fresh in the spring. Whether its planting daffodils in your garden, finally tackling a new project at work or at home, or exploring someplace new, spring brings us all a renewed energy in Newport, Rhode Island.
Thankfully, no winter lasts forever, so here are some spring things for you to do this season!
Spring Newport Restaurant Week | March 2-11
More than 50 participating restaurants offering extraordinary three-course prix fixe lunches for $16 and three-course prix fixe dinners for $35. | Website
TEDxNewport 2018: Capsized | March 10
TEDxNewport returns to Jane Pickens Theatre with this year's theme: Capsized, promising ideas that embody the resilience and diversity that make the 'City by the Sea' a beacon of hope when the tides change. | Website
5th Annual Newport Night Run | April 7
The course showcases some of Newport's most beautiful roads, including Ocean Avenue and Hazard Road. Walkers and runners of all ages and paces are welcome to participate! | Website
5th Annual Newport Daffodil Days | April 14-22
With 866,500 daffodils ready to bloom this year, Newport celebrates its daffiest desires during Daffodil Days. | Website
April 14 – Newport Rhode Races, Opening Ceremonies, Daffy Doggies on Parade
April 15 – Dabble and Doodle the Daffys, Daffodil Delights Private Garden Tour, Annual Tour de Jonquilles Bike Ride
April 16 – A Dandy Spring Fling
April 19 – Dinner & Daffy Delights
April 21 – Earth Day Clean Up at Ballard Park, Tour of Ballard Park, Decorated Tree Path Walk and Sidewalk Parade, Earth Day Celebration and Daffy BBQ in the Park
April 22 – 'Driving Miss Daffodil' Classic Car Parade, Bellevue Avenue Classic Car Display, Daffodil Garden Party at Bellevue House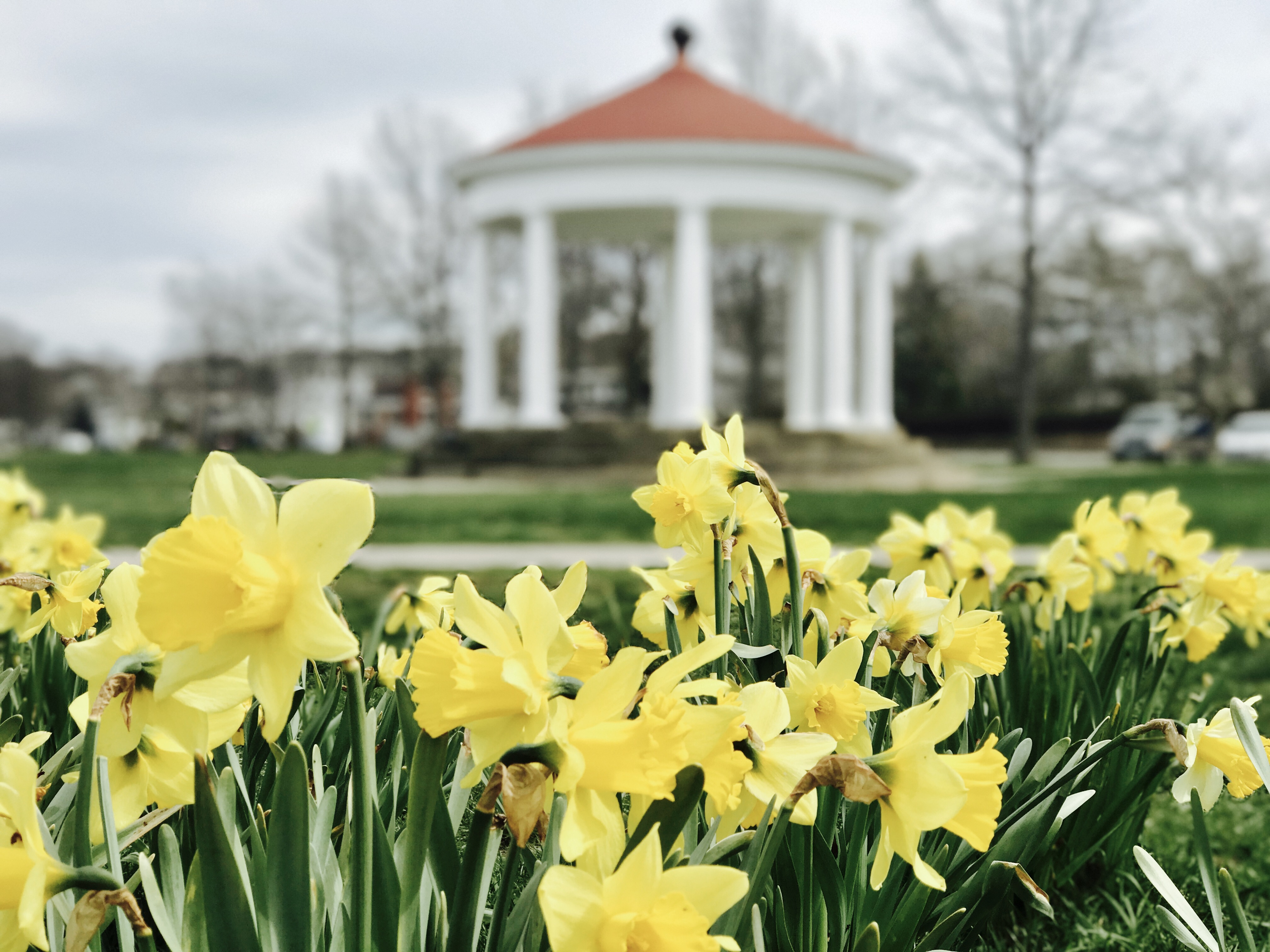 From a Daffy Doggies Parade and painting among the daffodils on the Cliff Walk to private garden tours and parties, Newport Daffodil Days celebrates one of the most vibrant times throughout our City by the Sea.